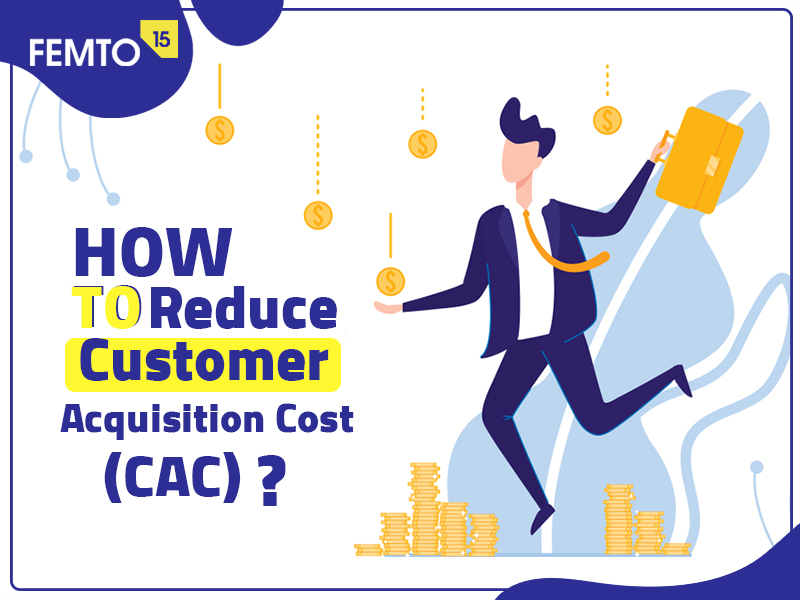 8 Tips to Reduce Customer Acquisition Cost (CAC)
By Eman Azzoz - May 15, 2020
It's stated that acquiring a new customer costs way more than retaining one. Thus, lots of businesses have been putting great efforts into customer success to reduce customer churn.
In this article, we discuss some tips that may help you reduce your CAC for more customers and fewer costs.
What is CAC?
CAC represents the cost of acquiring new customers and taking them through the marketing funnel, from the awareness stage to the purchase stage. That includes all marketing and sales costs.
To ensure a scalable business, you need to put a strategy that drives more customers over time at a lower cost.
8 Tips to reduce CAC
Is there anything you can do to reduce your CAC? Can the cost of acquiring one customer be enough to acquire ten overtime?
You may be closer to a lower CAC cost by following these tips!
1. Grow your organic traffic
Paid traffic may be a real risk on your business over time if you depend only on it. To be confident while scaling your business, you need to work on generating organic traffic that will support you in generating more leads without much cost.
All the efforts you put into organic traffic when starting up will pay off when the time comes.
2. Referral marketing
The other thing that will pay you off over time is your customer base. You need your customers' power of convincing others to try your business. Customers' referral is the strongest marketing tool.
But you need to push your customers to refer to you, this can be done by referral marketing programs. Reward referrals with special offers and discounts. In short, invest in your customers!
3. Follow the conversions
Tracking your customers' behavior on your digital channels allows you to determine what exactly converts and what doesn't. If a special offer, a landing page, a particular post, or a specific article drive more conversions, you should know the characteristics of that thing.
For example, "How did you hear about us?" question can help you.
4. Segmentation
You can save lots of money by segmenting your customers and target each group with the proper campaign. Target each group through the channel they prefer. Use their words, phrases, and jocks. And remember that the needs of each segment differ.
Market segmentation saves the resources spent over unrelated customers who won't be attracted by some techniques.
5. Use feedbacks
Whether it's good or bad feedback, you can use it to acquire more customers. Lot's of businesses share their customers' reviews to attract more customers as people would trust a word of a mouth more than sales promises.
Bad feedback can help if you have a customer success strategy that supports your unsatisfied customers until they either reach a solution or understand your point of view. As it's said, "Your most unhappy customers are your greatest source of learning".
6. Handle churned customers correctly
Don't let customers leave while they are angry (if it's possible)!
Negative reviews can harm your business. Such as people are to believe a referral more than a salesperson, they are more likely to believe a bad review over a good one.
Thus, you need to know how and when you say no. If your business wasn't the best fit for the customer, let him/her know. Make sure they leave while having a good personal experience with your team, even if the business didn't go well.
Interact with the review, answer the question, and show that you care.
7. Limited-time offers
Limited-time offers can give hesitated customers a little push to take immediate action. Sometimes the budget you put into acquiring some customers using paid ads or flyers can be put into the discount you offer for a limited time.
You target your leads with this offer and encourage them to take action before it's too late. As losses loom larger than gains", people prefer avoiding losses to acquiring equivalent gains. Thus, the fear of losing the offer will make your customers make the decision of purchasing.
8. Keep testing and enhancing
Testing your marketing funnel regularly is essential to dropping what doesn't work and pay more in what really converts. You need to test your landing page, email campaign, paid ads, or website navigation.
Analyzing your channels and techniques allows you to put better strategies that convert more customers with lower costs.
ABOUT AUTHOR
Eman Azzoz ABOUT AUTHOR
Eman Azzoz