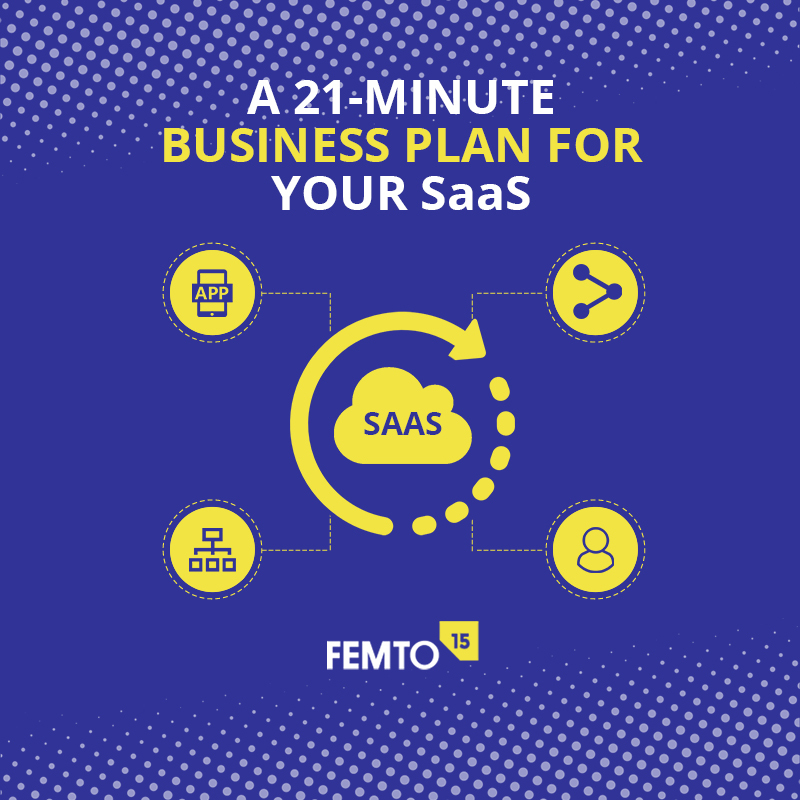 A 21-Minutes (or Less) Business Plan For Your SaaS
By Femto15 Team - November 12, 2019
In today's fast-paced world, it's hard to ask a startup to write a complete traditional business plan just to launch!
Planning can be overwhelmed if it stops you from taking the most critical step in your SaaS business, which is talking to customers and testing your service's opportunities on the ground. You need to start your SaaS business by validating it, that's why you need a faster way of planning.
"Forcing an elaborate plan as a pre-condition to funding silently kills a lot of ideas out of sheer inertia because they never even get started. More importantly, the world has changed."

Ash Maurya
In this article, we introduce other ways of creating a quick plan that can be applied, tested, and edited.
CONTENTS
---
Why do you need a quick plan for your SaaS startup?
Would the customers like your service? Would they pay for it? To what extent?
You can absorb the answer to these questions from your customers even before writing your detailed business plan. All you need will be a model that represents your business in a way your customers can understand and evaluate.
They can give you feedback, which is used to modify your model and reevaluate it. The circle goes on till you settle down with a model that you think is best to start with. You can then start developing it and writing your complete business plan.
Business model canvas for SaaS
The Business Model Canva is a one-page sketch that represents the core aspects of your business. This sketch can be easily shared, understood, and edited by your team, partners, and even potential customers. The model consists of nine blocks.
Customer Segments
Value Propositions
Channels
Customer Relationships
Revenue Streams
Key Resources
Key Activities
Key Partnerships
Cost Structure
Let's discover the content of each block!
Customer Segments
For whom do you create your service?
What are your customers' segments and personas?
What are the dimensions of your customer segmentation?
As SaaS is a model where customers access the service over the internet, you can target the individuals or organizations you want.
For example, Grammarly started with targeting students and learners. Then grew up to target each individual who writes. Right now, Grammarly customers grew to be students, employees, journalists, freelancers, bloggers, researchers, etc. Whichever you write, Grammarly states that it's there to help you "Write better sentences."
Value Propositions
How do you solve your customers' problems?
Why would they subscribe to your service?
What is your unique value that wins over your competitors?
That is the offer you fulfill a customer's need with. You should state value propositions for each customer persona.
Going on with Grammarly example, they simply help you write error-free documents and communicate more effectively. But due to the variations in their customers' types, they customize your writing according to your goals. That way, their value is customized for each customer segment.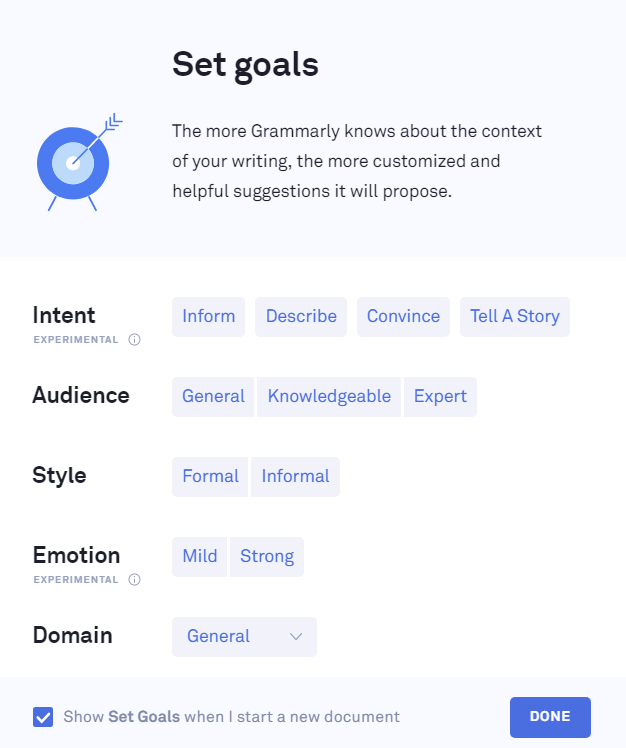 Channels
How would you deliver your offer to the targeted customers?
What are your marketing/sales channels?
For a SaaS, it would be, obviously, through the web. You would use different digital channels for your marketing and sales strategies.
Customer relationships
How will you interact with your customers at different stages of the market funnel?
That means how you would establish and manage the relationship. For SaaS, the relationship is easier to manage. Once you generate leads, you can directly communicate with them. And as long the customer uses the service, the relationship is alive.
Revenue Streams
How would you make money?
How much would your customers pay for your service?
Here, you set your SaaS Pricing Model, which can be a flat rate, usage-based, per feature, freemium, or any pricing model that fits your business.
Choosing your "initial" pricing model is essential for each SaaS business. On your business journey, this model may be modified, and that's okay.
For example, Grammarly has a freemium model which is good for fatal mistakes. But if you want to write business emails, documents, blogs, papers, books, etc, you would go for the premium plans. This Freemium model lets customers taste your service before committing to pay.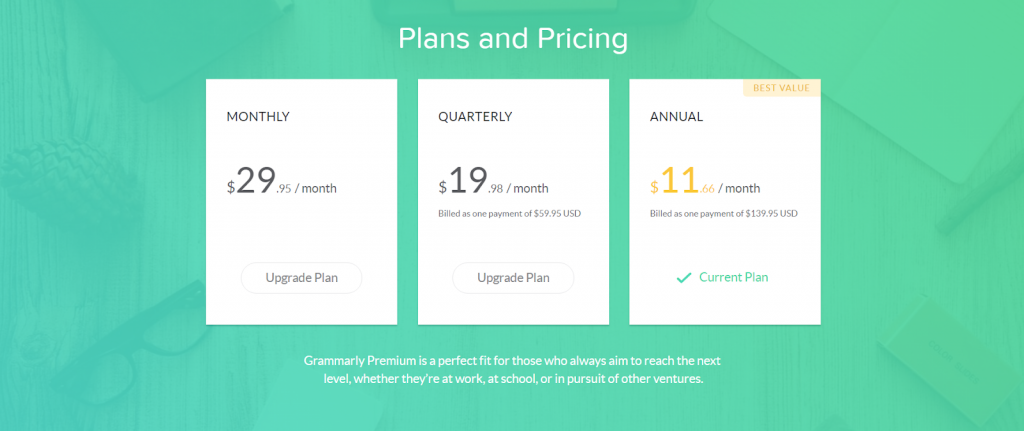 You can also provide "Free Trials" for your service or a "Demo". You can provide different features according to the price just like Shopify.
Key Activities
What to do to create your service?
What to do to deliver it to your customers?
For a SaaS, the first activity may be developing an MVP (Minimum Viable Product) to validate your service. Other activities may include developing and validating your software with customers and receive feedback. You can then add, remove, or edit features in your software according to the feedback.
When you mention the "Key" activities here, you only mention the core activities to create your service. Activities that affect your value directly.
Key Resources
What are your business resources?
What do you need to create and deliver your service?
Think of your capital, human, and financial resources that are essential for your business. Hardware, software, office equipment, are types of the resources you may need.
Key Partnerships
Who would help you deliver your service?
Who are your partners and suppliers?
How can they help you providing your resources or performing your activities?
You can think of the Grammarly version for MS Word and Outlook as an example of a partnership.
Cost Structure
After setting down your resources and activities, you can now set an estimated cost depending on these two factors; resources and activities.
Resources costs include employees' salaries, hardware and software costs, host costs, office equipment, etc. Activities costs include research, development, sales, marketing, etc. For a SaaS, the most significant costs would go for developing, maintaining, and marketing.
While you sketch your cost structure, the "Financial Plan" would pop into your head. We will mention it later on; but for now, think of the factors affecting your SaaS development cost.
Here are the common ones:
Software size
The number of pages and data your system has.
Software functionality
The function or logic your software offers. How complex is it? Does it include lots of analysis and algorithms or an easy function with a unique idea? What exactly are your features? Will they differ on various aspects?
Software design
The design includes the UX, UI, and other media design starting from your Logo to the images displayed on your service.
Software integrations
Integrations with other software may be smooth or complex. Database integration and Paypal integration are examples of integrations you may consider.
Lean Canvas for SaaS
Lean Canvas is another model driven from the main business canvas especially for startups. Ash Maurya created it in 2010. Some sections differ from the main model according to each model's approach.
"The Lean Canvas is rooted in a customer/problem/solution paradigm. Entrepreneurs are in the business of creating something out of nothing and don't often start with lots of resources. Instead, when confronted with a problem worth solving, they acquire the resources they need to realize a solution."

Ash Maurya
The four blocks changed on the Lean canvas are:
| | |
| --- | --- |
| Business model canvas | Lean |
| Key Partners | Problem |
| Key Activities | Solution |
| Key Resources | Key Metrics |
| Customer Relationship | Unfair Advantage |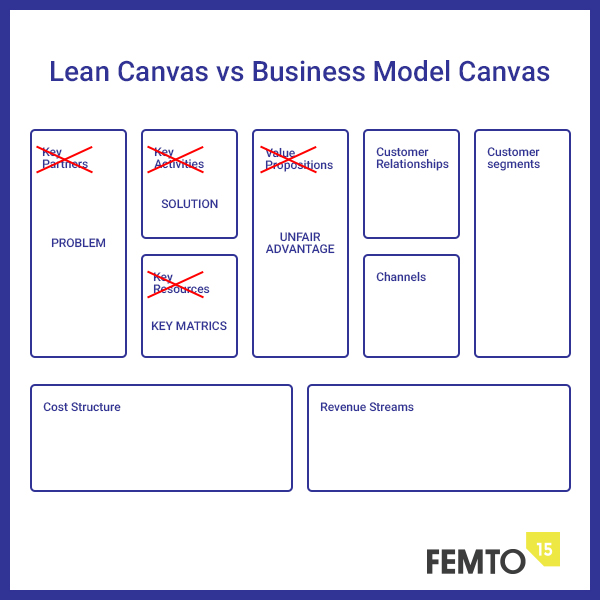 What about the business plan!
Business plans are not going anywhere (not just yet!), though its complexity and time consuming make the canvas models a better start for new startups/companies. With that said, a business plan will be needed at a certain point, as a complete detailed business plan is essential for investors, and it also contains a deeper view of your business.
One of the most critical sections in your business plan is your financial plan, which includes a mix of Revenue Streams and Cost Structure. This means forecasting the budget you need, the ongoing costs, your pricing model, and your growth strategy.
Final words
This article is an overview of some business models you can use to launch your SaaS startup. We'll continue to deep dive into more details that will help you with your SaaS launching.
ABOUT AUTHOR
Femto15 Team you may also like
0 comments
ABOUT AUTHOR
Femto15 Team