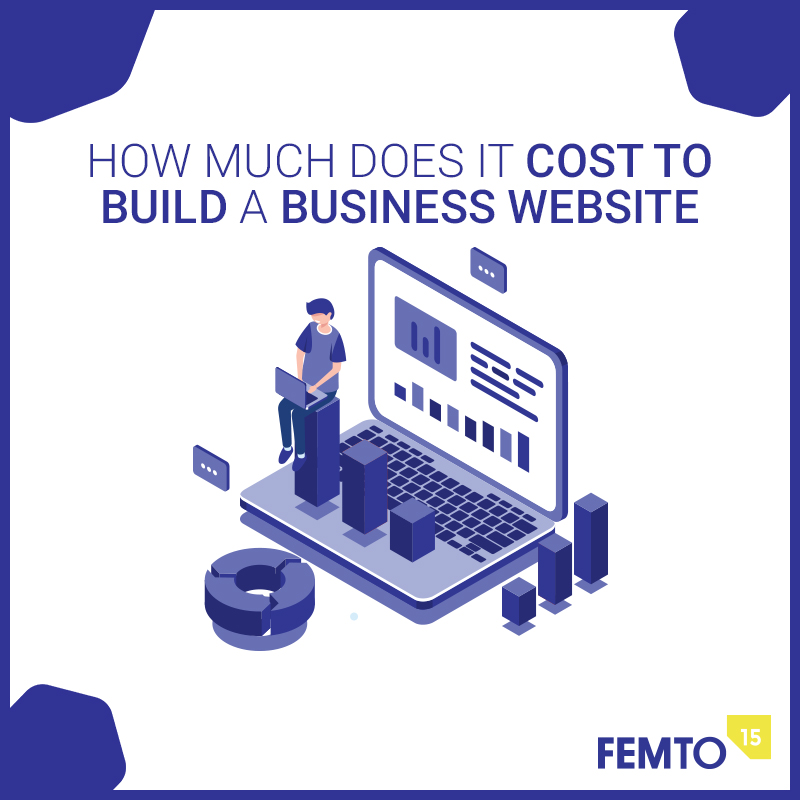 How Much Does It Cost to Build a Business Website in 2019?
By Femto15 Team - September 6, 2019
We don't have to argue about the importance of a website for your business. If you are reading this article, it seems you have already thought of that. So, let's get down to business.
The business stage is a step forward if you want to expand your simple website. In this article, we discuss some features which are recommended for business websites.
What is the meaning of a Business website?
It's a website you create to brand and market your business. Whether your business is small, medium or outstanding, you need some features to reach people and interact with them. In this article, we won't talk about building an eCommerce website where you sell products online. So, we won't mention features related to online shopping or payment.
Basic needs of each website
There is a couple of things you must pay to have a website, those things are:
Hosting cost
Domain cost
Website design cost
Website development cost
SSL certificate cost
Maintenance
SEO (Search Engine Optimization)
Content writing and management
Features for Business websites
Customized design
Responsive design
Customized images and graphics
Database integration
Social interaction tools
Social platforms integration
Content writing and Copywriting
CMS
SEO
PPC
Get a New Look
As we mentioned in other articles, humans judge by appearance, that's why, when expanding your website, the first thing you should think of is your website design.
We assume that you didn't go for DIY website builders (because they are limited when it comes to customization, and there is a small number of cases when you should use website builders).
The following steps can give you a new look:
Customized Design
You may have started your website with a free theme or a simple design. No problem, you didn't have the budget back then, and you were just a startup. But now, you need a customized design that shows your brand.
| | | |
| --- | --- | --- |
| Cost | $1.5k - $20k | A one-time payment |
Responsive Design
Responsive design means your website is suitable for different kinds of devices: computers, tablets, and mobiles of different sizes. So, whichever the device the user uses, your website will look cool on it.
Having a responsive design is a must. Most people surfing the internet, nowadays, use mobiles and tablets. You don't want them to skip your site just because it looks lame on their screens. Taking into consideration that Google decided to prefer mobile-friendly websites over others that don't on search results.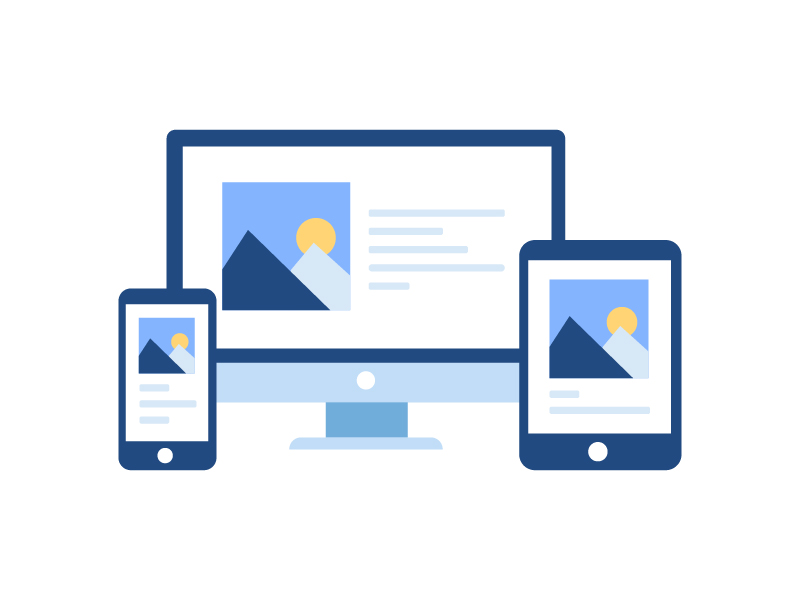 | | | |
| --- | --- | --- |
| Cost | $1k | A one-time payment |
Customized Images and Graphics
Though these things are more related to the content of the website, we mention it here as it's more associated with the appearance.
While your business grows, your site media need to become more professional. Like, rather than a regular flower, you would prefer a flower that contains your logo on its center. A customized media makes your work looks original.
In brief, you will need a graphic designer to do some pretty graphics for you.
| | | |
| --- | --- | --- |
| Cost | $20- $150 / hr | Ongoing payment |
Engage your Visitors
You want your visitors to be involved with your website and to have contact with it.
The following tools can achieve that:
Database integration
If you want your website to become a dynamic one, you will need to integrate it with a database. When will you need a dynamic website?
For example,
If you want each user to have an account.
If you want to change the content of your pages according to the visitor's type.
If you want users to interact with you (comment, like, have a wish list, etc.).
If you want to use CMS (content management system) for your website content.
And much more…
Shortly, whenever you want to store any kind of data, whether it's about users or it 's special content for your website, you will need a database. Commonly, techies call a dynamic website "Web Application", they mean a website with user interactions.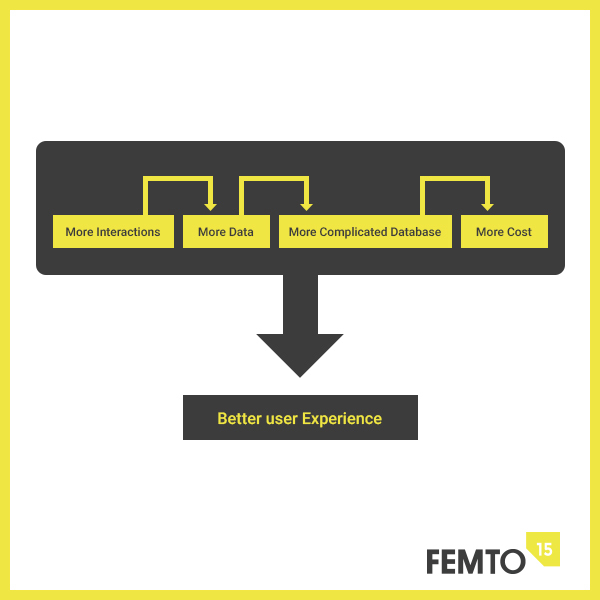 | | | |
| --- | --- | --- |
| Cost | $1.5k+ | A one-time payment |
Social interaction tools
Allow your users to have space, to feel as if your website is their Facebook account. Which means allowing them to leave comments, like, dislike, add reviews, or any other interactions. People usually like what allows them to express themselves. Give your visitors this opportunity and watch the interaction.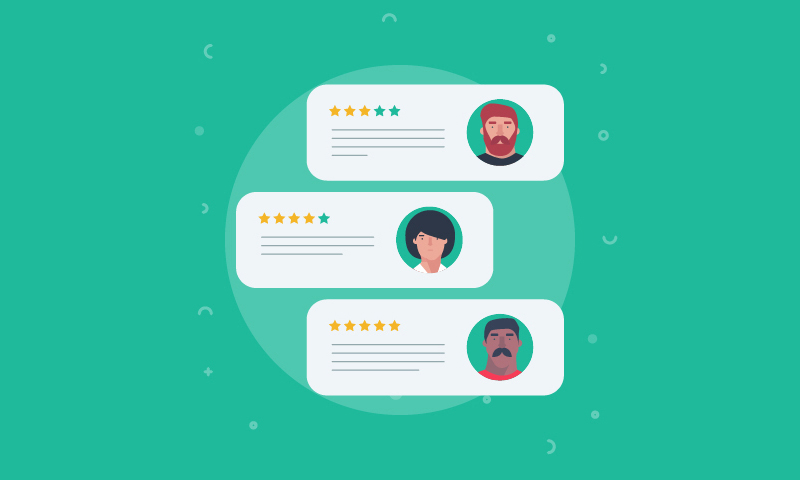 | | | |
| --- | --- | --- |
| Cost | There are free plugins that may be used and other paid tools. | A one-time payment |
Social platforms integration
You should reach your customers where they spend their time. How would you?
Allow users to sign in with Facebook, Twitter, Google, etc. Most people prefer to log in using these easy-to-click buttons rather than filling registration forms.
Add your social media buttons on your website to make it easy for your visitors to follow you up. You don't have accounts on social media yet? Go create it.
Allow your visitors to share your content on social media. That way you reach your customers' friends (who might be interested in your products too).
Get your customers' email using a lead generation process. You can start your email marketing process after that.
| | |
| --- | --- |
| Cost | $200 - $1K depending on the complexity |
Show Yourself (Marketing)
You need to show your particular skill. You need to prove yourself and be visible in search engines results when people search for the product or service you offer. For that, you may need the following things:
CMS tool (Content Management System)
You can think of CMS as an interface that allows you to manage all your website pages without any technical knowledge; no coding skills needed.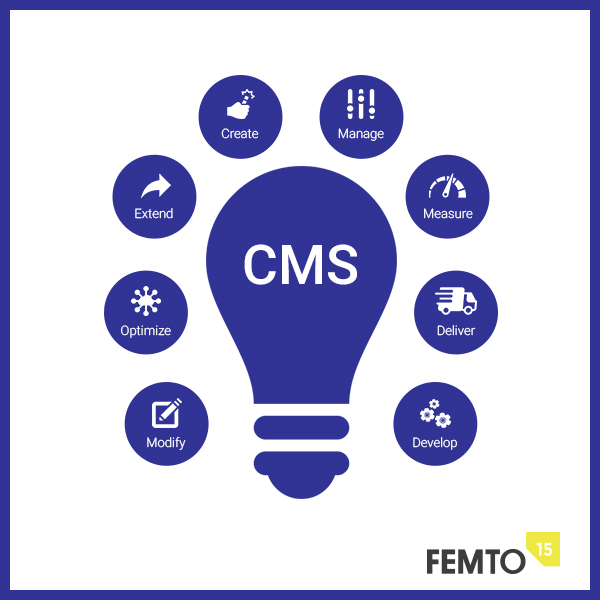 Why would you need CMS?
To create and maintain your website content easily.
To save your time, by using its templates, you can have a nice organized content without wetting your hands with coding details.
It will become your SEO (search engine optimization) assistant, a good CMS can offer lots of tools to help you with SEO.
You will need to apply modifications to your website from time to time. Without technical knowledge, CMS would be the best choice.
The cost will depend on the platform and the complexity of your site.
Cost
- Free (like WordPress)
- Paid ($2k - $8k)
A one-time payment
Content Writing and Copywriting
You have to show your customers your professionality in what you are doing. Marketing and Branding are the purposes of Content Writing and Copywriting. You use words to reach your customers and then convince them you are the best.
It is said that the audience of your content are two:
Search engines: that will decide to show your content in search results.
Your customers: who will or will not be satisfied with your content.
| | | |
| --- | --- | --- |
| Cost | $10 - $30+/hr on avg. | Ongoing payment |
SEO tool
SEO is an essential marketing tool for your business. Again, a website with no traffic is a jewel in the dark lands of the world wide web.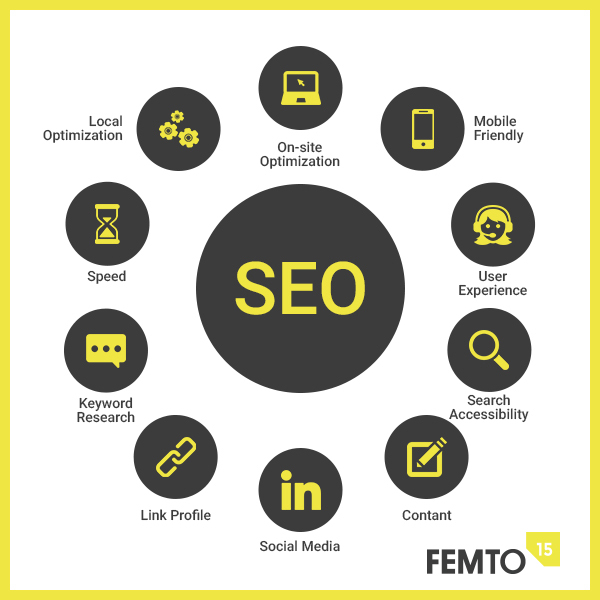 | | | |
| --- | --- | --- |
| WordPress plugins | Hire an expert | Ongoing payment |
| Free & Paid | $20 - $250 / hr | Ongoing payment |
PPC (Pay Per Click)
A marketing model where you pay a fee for each click on your ad. It's a way of driving traffic to your website. Such as the ads showing up in Google results. It's a reliable marketing tool for brand awareness. It's the complement of SEO; they are both parts of Search Engine Marketing.
| | | |
| --- | --- | --- |
| Cost | $1.5k - $10k / month on avg. | Ongoing payment |

Have a Bodyguard (Security)
When we mentioned the SSL Certificate, we have given a glance about the importance of your website security. You should know that while you grow, the possibility of being attacked increases, and the effects of being attacked also increases. Why? Think of it, most important people have a bodyguard because bad people believe they can pay more for their information.
Things like Firewall, Malware scanning, Bot Mitigation, and other security techniques need paid tools and experts. The cost varies depending on the size of your website, the complexity of it (whether it's integrated with a database or not for, e.g.), and the tools you would use.
| | | |
| --- | --- | --- |
| Cost | $9 - $200 / month | Ongoing payment |
Final words
Features mentioned here are not only for business websites, but they can also be added to a simple/personal website, like a personal blog. What we mean by mentioning it here is that it's essential for business websites.
ABOUT AUTHOR
Femto15 Team ABOUT AUTHOR
Femto15 Team